This is another post to build up to my current project of building an InMoov robot. I started my 3D Printing hobby about 5 years ago and have since only dove deeper into the pit. I now own 3 – 3D Printers and am considering a 4th (or 5th) to be able to accomplish some of my ideas.
Monoprice MakerSelect V2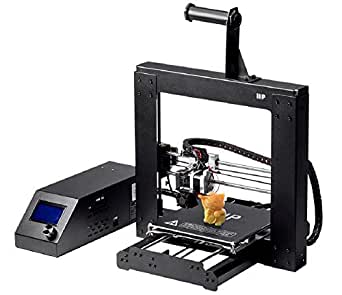 The MakerSelect V2 was my introduction printer. My wife saw me drooling over 3D printers and what other people were making and spoiled me with a gift. Nothing terribly fancy about this printer, especially my today's standards but once it gets going, it is a work horse.
This unit is a single color or filament printer with a build volume of 200x200x180 mm.
Geeetech A20T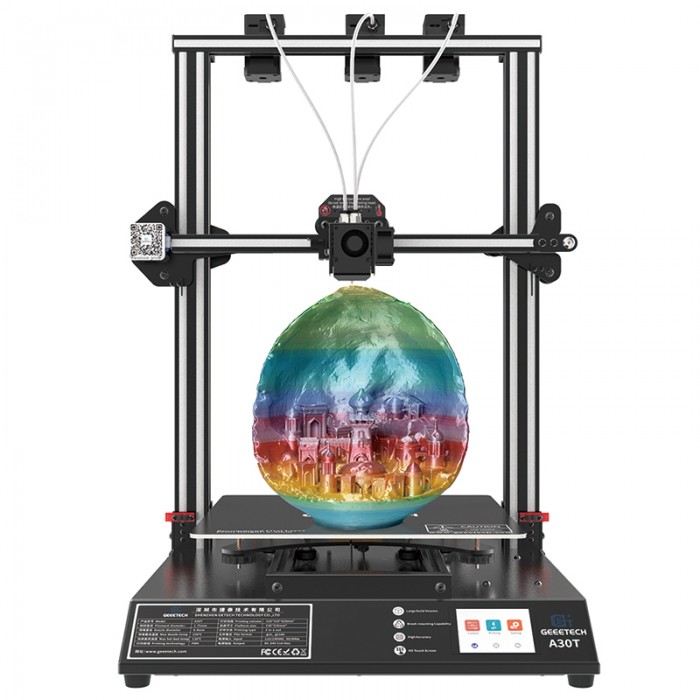 Geeetech's A20T was my next venture. After having printed on the MakerSelect I wanted to make larger build and had been reading about working with different colors on the same print.
This printer allowed me to 3D print up to 250x250x250mm and I could use 3 different colors or mix them. Very exciting 🙂 For months I played with mixing colors and increasing the size of my 3D prints.
I also added the 3D Touch auto-leveling system which makes for a world of difference compared to the MakerSelect always needing to be releveled. With the 3D Touch and a glass bed, this 3D printer is a work horse.
Geeetech A30T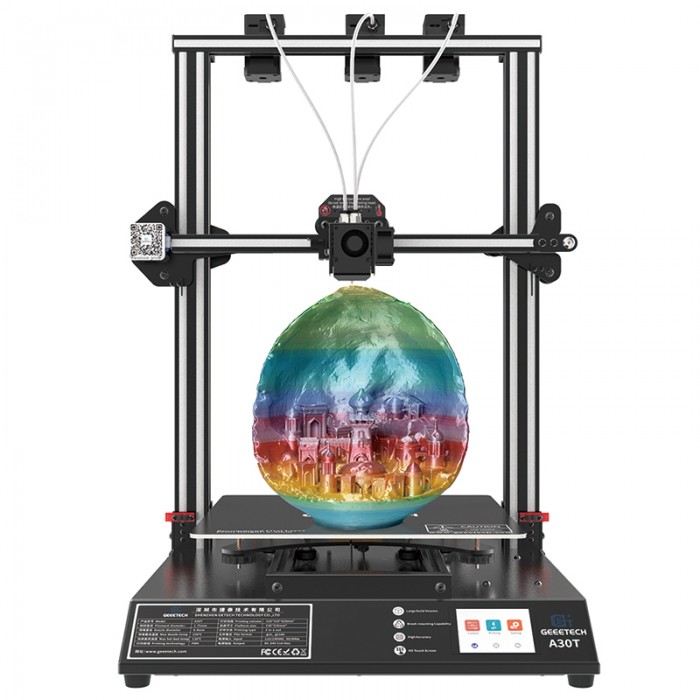 I previously discussed this in my post Overdue Updates. The A20T was bigger than the MakerSelect but only marginally. I had been happy with the quality and function of the A20T so I went back to Geeetech for my next upgrade. Geeetech's A30T boasts a build platform of 320x320x420mm which is pretty massive.
With the lessons learned from the A20T, I added the 3D touch and glass bed. Having a large build volume and able to interchange colors, this 3D printer has become my go-to as it meets most of my day-to-day needs.
Filament journey
First starting out, I combined some filament research with my budget and landed on Hatchbox PLA filament as my initial material for the MakerSelect 3D printer.
It worked well overall but in hindsight, I can attribute a number of print fails or bed adhesion issues to this brand. I am not saying don't use it or that there is inherently anything work with it, but I have since found a brand that I have had far fewer issues with and had amazing quality prints with.
I originally bought my first roll of SUNLU filament (link or link) as I was printing something and my color was not readily available with Hatchbox. To my surprise, the SUNLU worked far better with only mild adjustments. Adding about 5 degrees (F) to my normal settings, I printed an entire roll with no errors or issues.
With the InMoov build, I am about 10 rolls in with Skin colored PLA and am amazed at the outcome. I have also added a SUNLU FilaDryer S2 (link or link) as we have recently experienced a bout of high humidity which has caused some issues with some of my storage option. It was splurge purchase and more expensive than some of the DIY options available but is nice in the sense that I just needed to open a box and plug it in. There is something can be said for simple.
Please follow and like us: